Invested in our success
GSPIA's Board of Visitors are distinguished in their fields and reflect the diverse career paths for our alumni. From federal to local governments, nonprofits to NGOs, the private sector to higher education, the Board of Visitors brings their expertise and insight to our strategic planning process. Each member provides both diversity and expertise relevant to all facets of the school.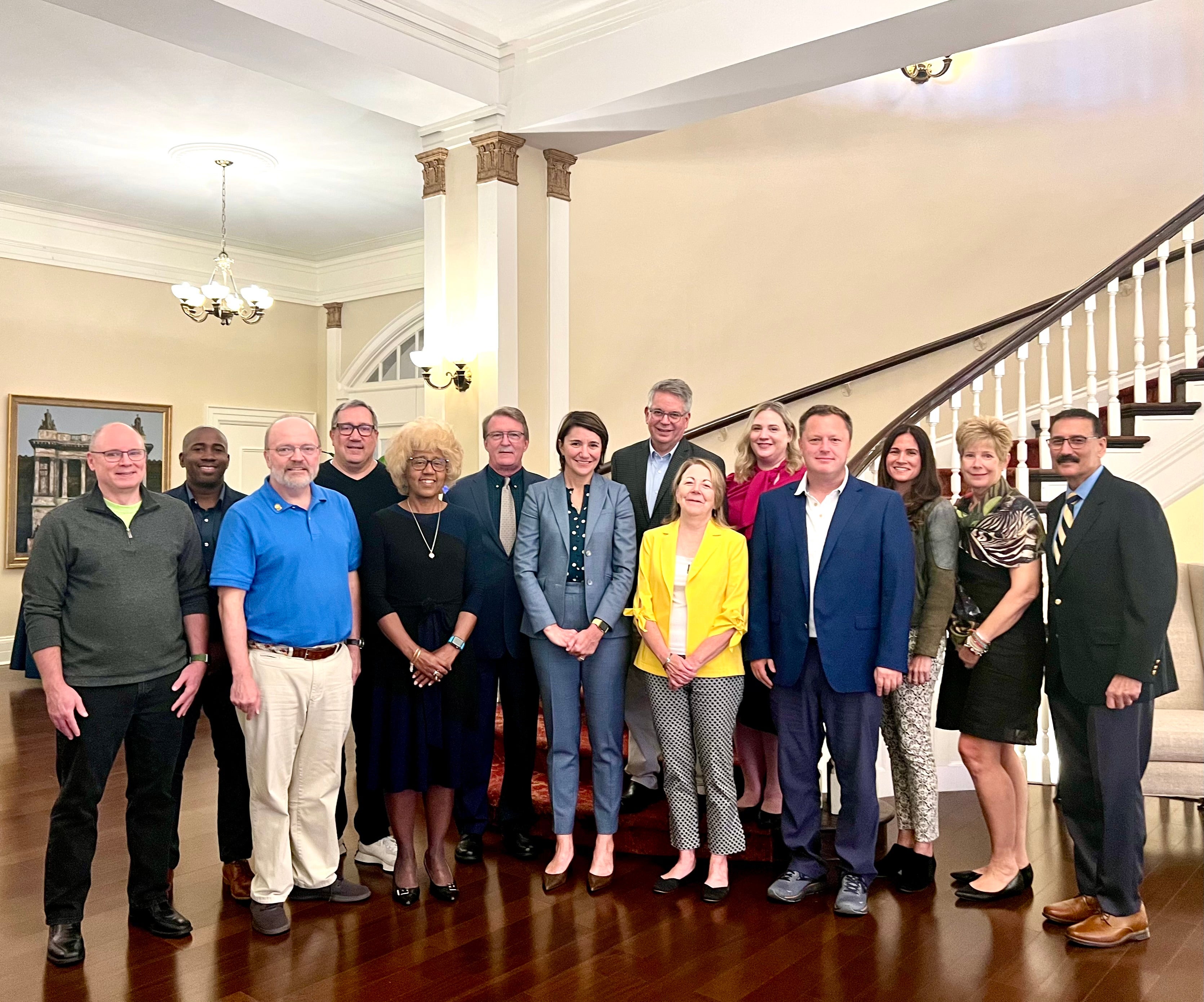 GSPIA Board of Visitors
Betty Cruz (MPA '11)
President and CEO, World Affairs Council of Pittsburgh
Alison Bonebrake Esquea (MPA '99)
Vice President of Federal Affairs, Cambia Health Solutions
Dan Flaherty (MPIA '99)
Bureau of Intelligence and Research, U.S. Department of State
Tony Fratto (BA Economics '88)
Partner and Global Head of Corporate Communications, Goldman Sachs
Ellen D. Glover (MURP '78 - Board Chair)
Executive Vice President and Group Leader, ICF International, Retired
Andrew R. Hoehn (MPIA '86)
Senior Vice President for Research and Analysis, RAND Corporation
Sundaa Bridgett-Jones (MPIA '95)
Vice President and Chief Partnership and Advocacy Officer, Global Energy Alliance for People and Planet
Evelyn McGill (MPA '82)
Executive Director, Virginia Workers' Compensation Commission in Richmond 
Brandon Mendoza (MPA '11)
Executive Director, NAIOP Pittsburgh
Shelby Oakley (MPA '01)
Director of the Contracting and National Security Acquisitions team, Government Accountability Office
William Pierce (MPIA ' 85, BA '82)
Senior Director, APCO Worldwide, Inc.
Beth Rossman (MPA '87)
Vice President, Global Government Relations - Aerospace, Honeywell, Retired
Kannu Sahni (MPPM '13)
Vice President of Community Affairs, Highmark Health and Allegheny Health Network
Eric Whitaker (MPA '84)
Foreign Service Officer, U.S. Department of State, Retired
Ken Zapinski (MPA '93)
Director of Research & Public Policy, Pittsburgh Works Together