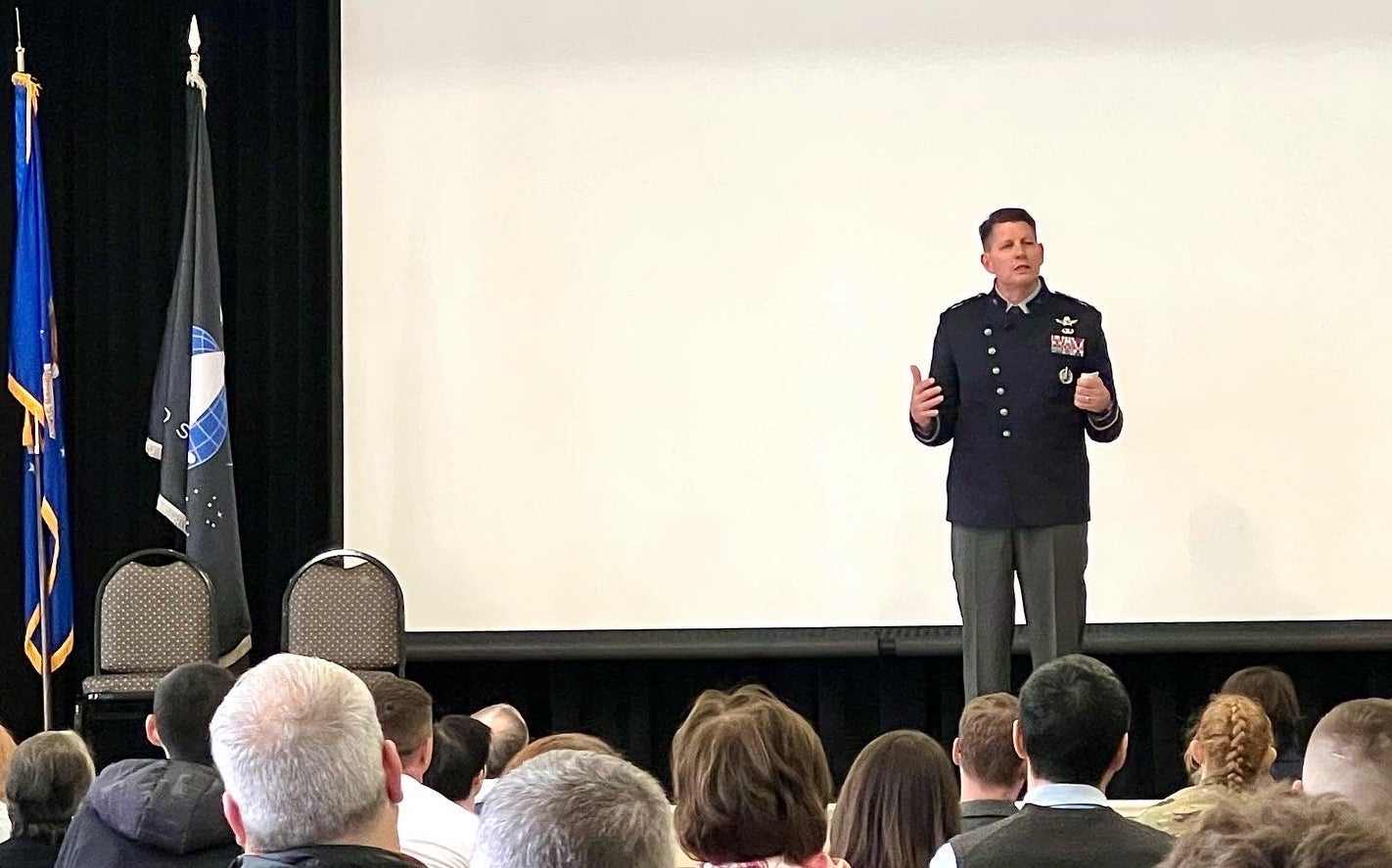 "I think we are on the verge of a space revolution similar to the IT revolution in the '90s," said Four Star General David D. Thompson, U.S. Space Force Vice Chief of Space Operations, when he addressed the Pitt community at his December 1 talk, "Global Landscape and Geopolitics of Space."
Hosted by GSPIA's Ridgway Center for International Security Studies, Gen. Thompson visited Pitt's campus to discuss national and international security as it relates to space; innovation and integration with academia, industry and the community; and where students could start if considering a career in space.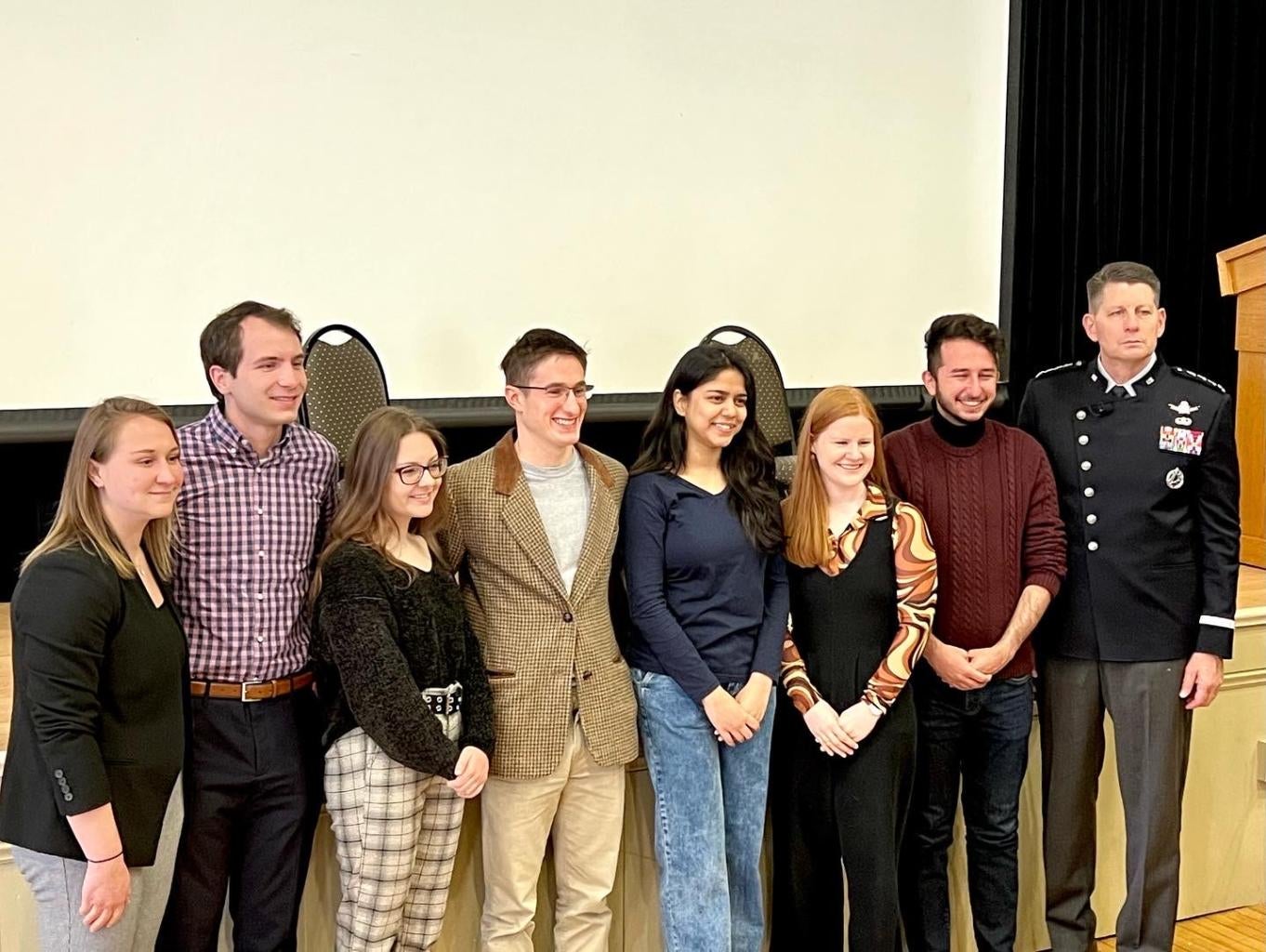 Following his talk, GSPIA Professor and Ridgway Center Director Dr. Michael Kenney moderated a Q&A session with Thompson, who answered questions written by students from the Ridgway working group Geopolitics of Space. Now in its second year, the student working group investigates pertinent national security issues related to outer space and geopolitics.  
Thompson's visit to the University of Pittsburgh preceded his December 2 launch announcement of the national U.S. AFWERX Hub and the Keystone Space Innovation Center on Pittsburgh's North Side, the first of its kind for the region. 
The new Pittsburgh space hub becomes one of seven total locations across the country. AFWERX serves as the innovation branch of the U.S. Air Force and it aims to partner innovative technology developers with military personnel. 
"There's an incredible number of new and innovative businesses that have grown up here in Pittsburgh in the areas of autonomy and robotics and space technology and advanced manufacturing that is incredibly important for the future of the United States Air Force and the United States Space Force," said Thompson for The Business Journals.
An Ambridge, PA, native, Thompson touted the region's strong academic base emerging from "renowned research universities" like the University of Pittsburgh as well as the region's historic hard-working culture and its ability to find and solve problems for hundreds of years. 
"People talk about Silicon Valley, people talk about Austin, Texas," said Thompson. "I will tell you, this center and this region is the full equal of those regions as well."