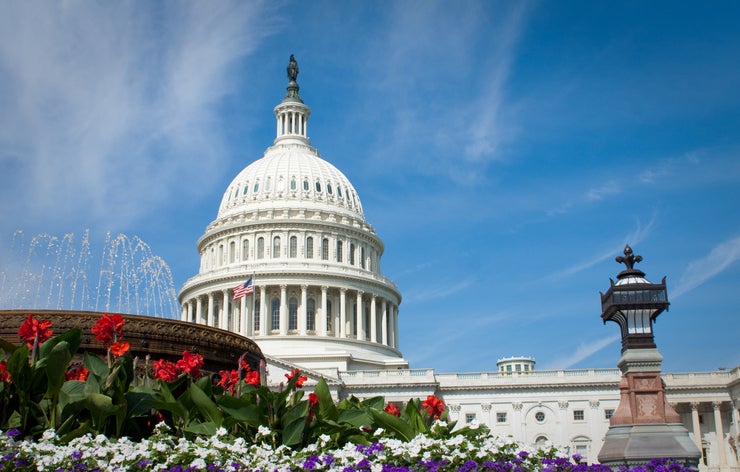 Summer Classes in D.C.
In cooperation with Syracuse University's Maxwell School, GSPIA students can take several summer classes in D.C. that are open to any student living or interning in the nation's capital. The menu of courses include some that meet for the entire summer, and some that meet in an intensive, one-week format in May. To enroll, contact Megan Varn at mev70@pitt.edu.
The Washington Connection
The Pitt Washington Center has been GSPIA's home in Washington, D.C. since 2008. In the past year, we have moved into a new dynamic space on Pennsylvania Avenue, right across from the World Bank and steps from the White House and State Department.  Our new center offers exciting opportunities for students, faculty, staff, and the university to utilize GSPIA's home base in the nation's capital.  GSPIA's D.C. office has a full-time career services and alumni relations staff member, and enjoys frequents visits from the dean.
Address: 
1901 Pennsylvania Avenue NW, Suite 407
Washington, D.C. 20006
Contact: Megan Varn, Manager of Washington DC Initiatives, at mev70@pitt.edu. to learn more about GSPIA's D.C. connection.