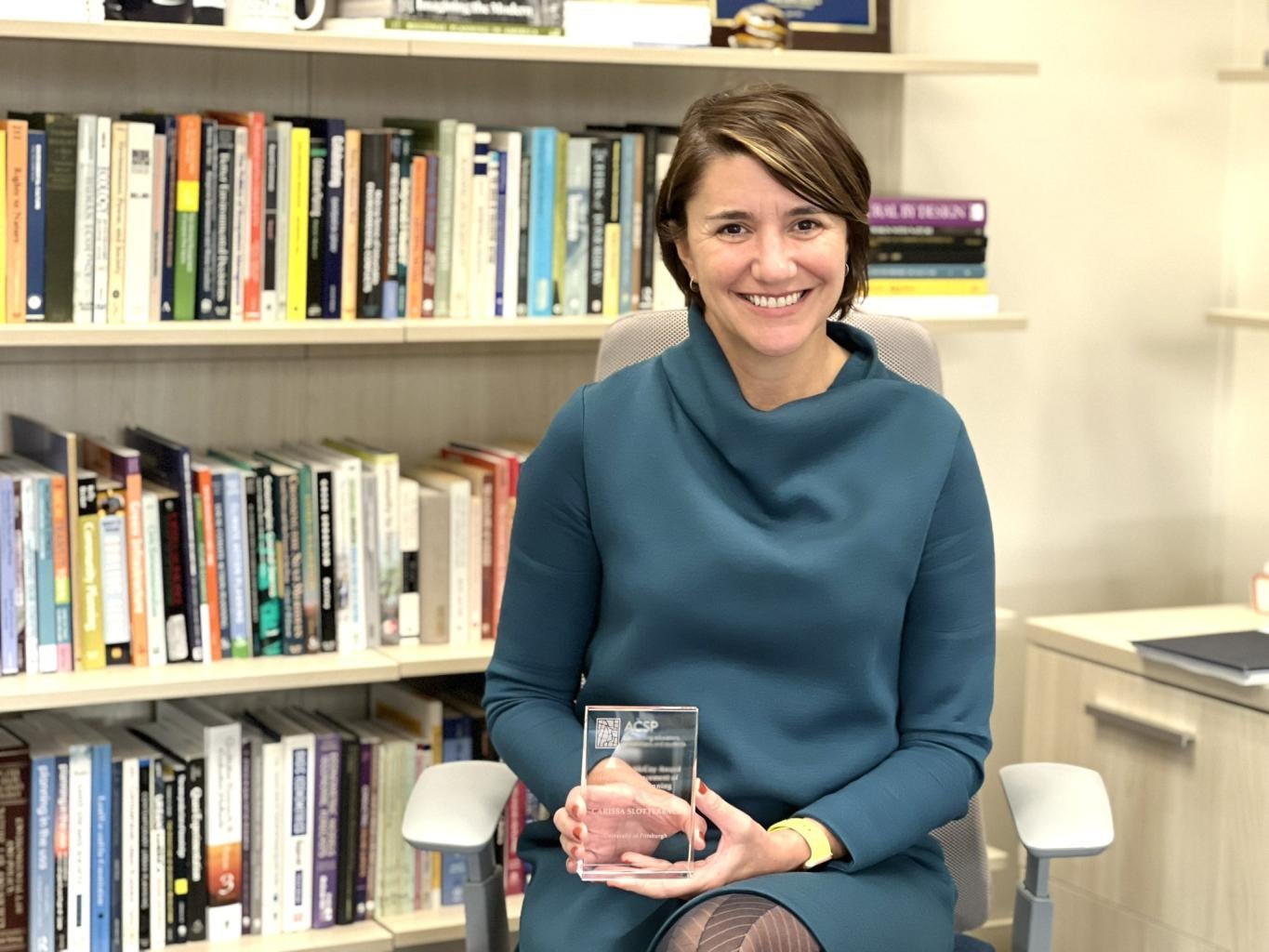 At the 2022 Association of Collegiate Schools of Planning Conference, GSPIA Dean Carissa Slotterback received the Margarita McCoy Award for her contributions to advancing women in planning at institutions in higher education through service, teaching, and research.  
The Margarita McCoy Award is given biennially in even years since 1998 by the ACSP Faculty Women's Interest Group (FWIG). 
Margarita McCoy (1923-2016) was a pioneering urban planner and educator. She was among the first women in the United States to achieve a tenure-track planning position and was the first woman to become a full professor of planning in the United States. She taught at Cal Poly Pomona, serving as the chair of the Department of Urban and Regional Planning from 1977-1983, and at the University of Southern California. 
She was active on several professional and accreditation boards including the American Institute of Certified Planners, the American Planning Association, and the Association of Collegiate Schools of Planning, which established this award in her honor.
The Association of Collegiate Schools of Planning (ACSP) promotes education, research, service and outreach in the United States and throughout the world by seeking to recognize diverse needs and interests in planning, improve and enhance the accreditation process, and extend planning beyond the classroom into the world of practice.