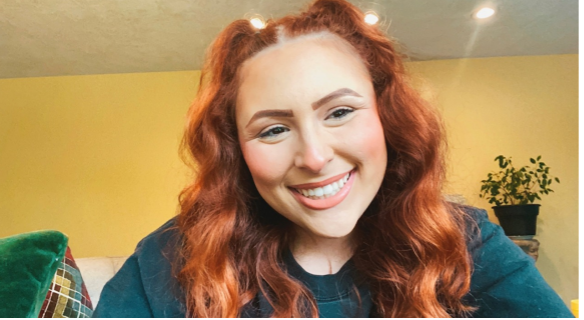 "My career goal in coming to GSPIA was very simple: help as many people as possible," said Madee Bredice, a first-year MPIA student with a focus on Human Security. Recently named an Ambassador for Civic Engagement (ACE) Fellow with the Institute of Politics at Pitt, she's thankful for the opportunity to get closer to her aspirations by aiding homeless youth.
"So many students in Allegheny County are experiencing homelessness due to a multitude of factors, and this can impact so many different aspects of a student's life," she said. "I want to help be that change and help make a difference in people's lives."
Bredice says that her mother inspired her commitment to serve her community. "My mother was a single mom and always taught me to give back to others that have less than us. Even though sometimes I felt as though my life was crumbling all around me, I took for granted that I had a bed to sleep in and a house to live in."
For her 7-month ACE Fellowship, Bredice will help craft policy to support K-12 students experiencing homelessness in the Pittsburgh region with the Homeless Children's Education Fund (HCEF). A legislative luncheon will follow, designed for key public officials in the community who could enact their policy solutions.
Bredice grew up in Delmont, Pennsylvania, and has lived in Western PA for the majority of her life. She attended Pitt for her undergraduate degree, where she studied Spanish, Latin American Studies, Sociology, and Criminal Justice. She studied abroad in Havana, Cuba, for six weeks, where her sense of advocacy grew. This led her to pursue her Master in Public and International Affairs, where she could learn the skills to help people on a larger scale.
"When thinking about my higher education, I was a little perplexed at first in what to major in, where to go, and what to do. I have always had a passion or politics and advocacy," she said, "so when I came upon GSPIA's MPIA (Human Security concentration) program, I knew it was for me."
After GSPIA, Bredice plans to be a policymaker at the local or federal level, and she believes the ACE Fellowship and her GSPIA degree will help her get there.
"Because I will be researching policy solutions, how to implement and enact them, and talking with key politicians in our area, I will get a true hands-on experience on what policymaking is in our political atmosphere, as well as how getting other people on board with a certain policy can impact a lot of people," she said.