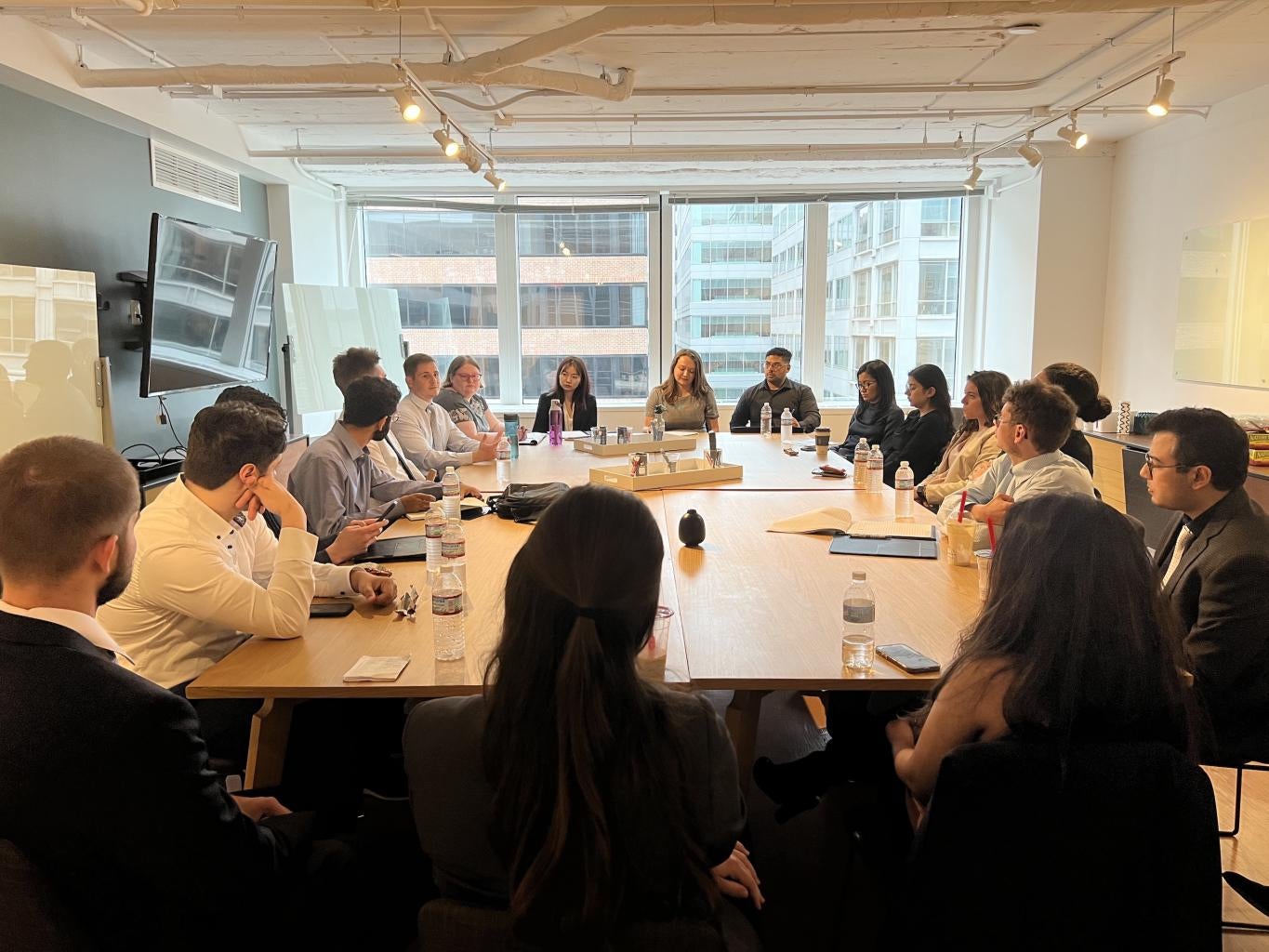 In the first week of May, a record-breaking number of GSPIA students and recent graduates traveled to Washington, DC, for a week packed full of exclusive site visits, networking events, and chats with alumni living and working in the city. 
Pitt Washington Center, GSPIA's DC home-base just two blocks from the White House, was the venue for cozy real-talk with alumni who took time to visit from their jobs at the Government Accountability Office, the Department of State, the Pew Research Center, Meta (Facebook), LinkedIn, and more. 
From large panels to intimate groups, GSPIA students were able to get honest advice from both recent alumni to seasoned professionals about everything from moving from Pittsburgh to DC, to the slog of security clearances, to negotiating salaries.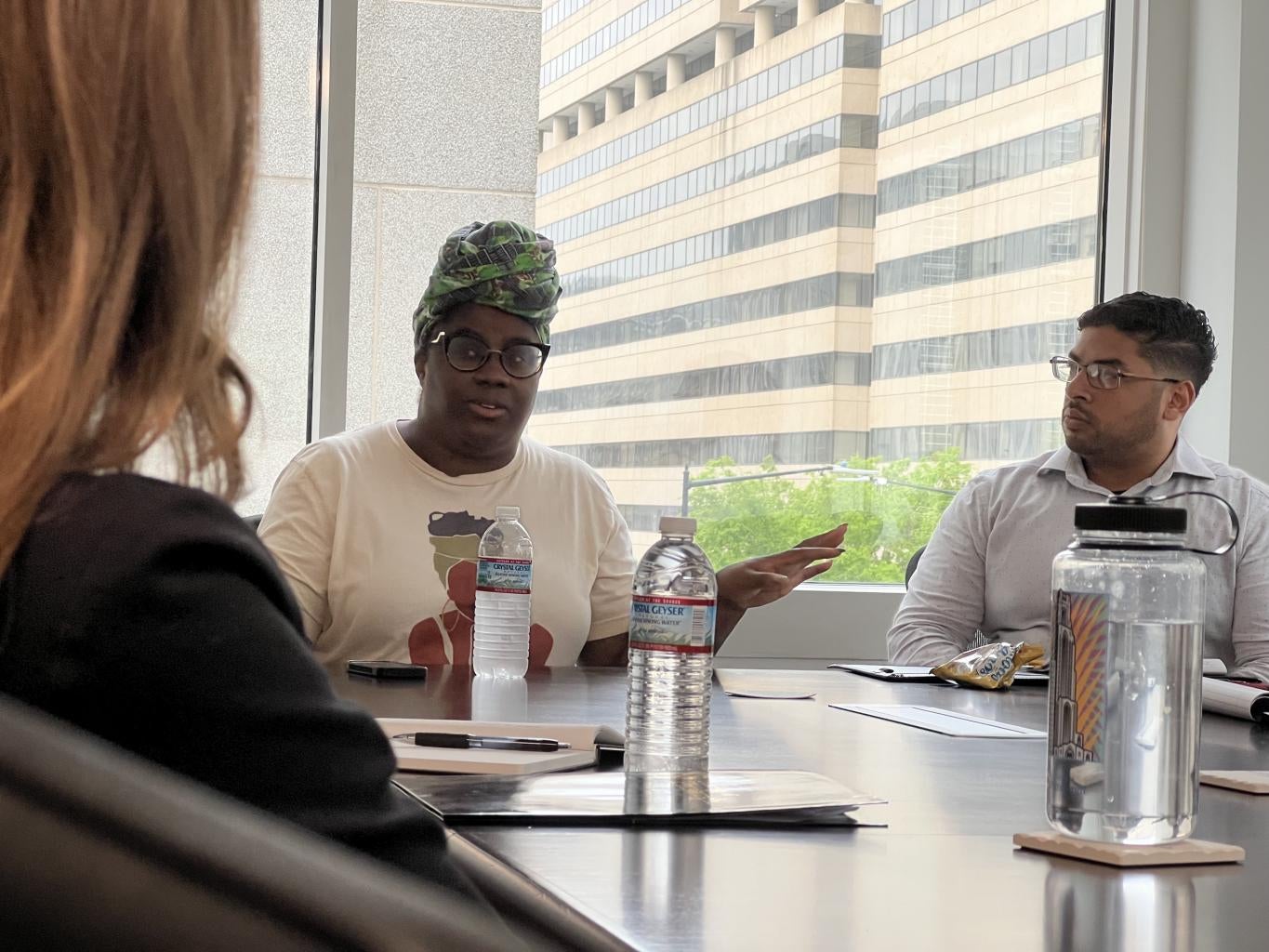 To bookend the week, and strengthen newfound connections, students and alumni shared toasts at a kick-off Happy Hour, and exchanged anecdotes and contact information at a farewell reception in the heart of Foggy Bottom, both attended by Dean Slotterback. 
Site visits, some led by working GSPIA alumni, included the Pentagon, the Government Accountability Office (GAO), U.S. Department of State, Center for Strategic and International Studies (CSIS), and USAID. Tours and opportunities to ask questions gave students an inside look – and a point of contact – into potential career sites after GSPIA.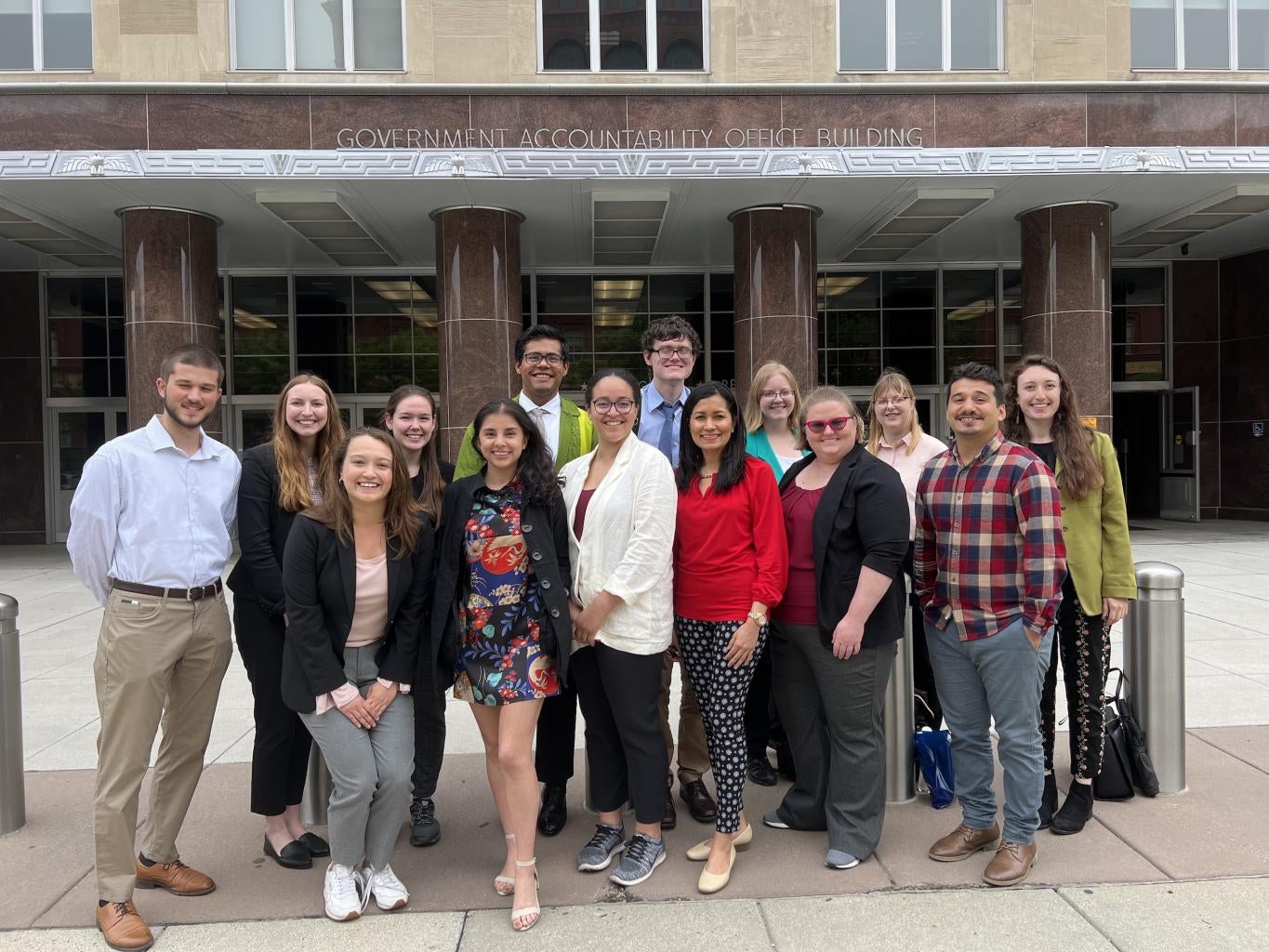 Of course, GSPIA's presence in DC is certainly not limited to one week a year; if students are interested in pursuing their studies in the heart of the nation's capital, they can do so through the DC Semester Program in the fall or spring, and take courses in the summer; evening classes allow students to pursue an internship, and GSPIA's extensive DC alumni network allows students to build capital connections.