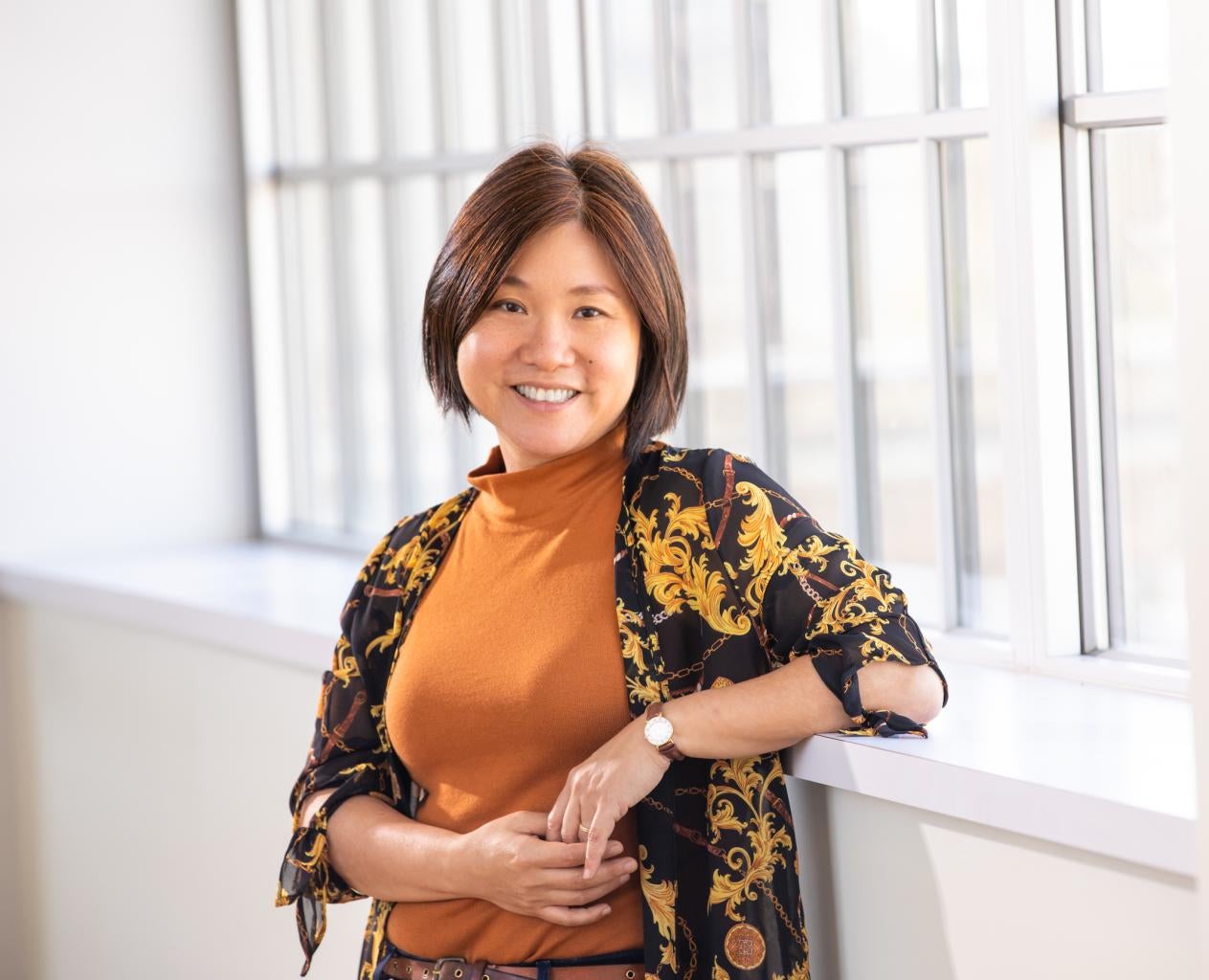 Associate Professor Sera Linardi was recognized for her compelling vision and leadership in community-university engagement as a recipient of the 2023 University of Pittsburgh Chancellor's Distinguished Service Award.  
Through her work as the Director of the Center for Analytical Approaches to Social Innovation (CAASI), including the Grief-to-Action initiative and the Pitt Seed Competition "Building Data Science for Social Justice (DS4SJ) Ecosystems: Sustaining Impact" project, the annual Chancellor's award recognized Linardi's commitments to addressing social problems, improving the general welfare of humankind, and providing community benefit beyond the traditional duties of a faculty member. 
Dr. Sera Linardi integrates quantitative analysis and data science methods with the methods and emerging science of social innovation. For scholarship that was already at the cutting edge of multidisciplinarity and novel vision, Linardi found purpose and focus in a moment of trauma for so many in our communities through CAASI's Grief-to-Action (G2A). 
Very soon after the murder of George Floyd in May 2020, Linardi reached out to the University of Pittsburgh community to come together to share their grief and turn it into concrete action, bringing together the unique skills, networks, and resources in a university setting toward supporting organizations working to improve Black lives in Pittsburgh. Through this work, the Grief-to-Action initiative was born. Nearly three years of regular weekly Zoom meetings, over 200 students (from many disciplines) and community volunteers, and numerous student capstone projects later, G2A has offered a space for connection for the GPSIA and Pitt communities to share their grief and a common drive toward advancing equity and social justice.  
G2A has now become one of the local leaders in using data science to fight systemic racism and is emerging as a national model, recently winning the Racial Equity Alliance XPRIZE. Through work on the 412Connect platform and the Allegheny County Policing Project (ACPP) platform, Dr. Linardi and her collaborators have demonstrated a model of direct responsiveness to community needs and interests.   
In addition to integrating the work on Grief-to-Action into numerous capstone projects across Pitt's School of Computing and Information and GSPIA, and with other partners, Dr. Linardi launched a new Public Interest Technology and Civic Data course in Spring 2022. The course targets cross-disciplinary students with expertise across engagement, data, technology, to work together on community projects. 
Recently, Linardi and her collaborators received the Pitt Partnership of Distinction Award for the Allegheny County Policing Project as part of Pitt's Community Engaged Scholarship Forum. She won the Association for Computing Machinery (ACM) Equity and Access in Algorithms, Mechanisms, and Optimization (EAAMO) New Horizons Bridging Research and Practice Award for a publication written collaboratively with Grief-to-Action student volunteers on the 412Connect project. 
Linardi and her team continue to garner attention and university support for her innovative work and vision as finalists in the Pitt Seed Competition. Their project aims to connect student learning across disciplines and semesters for more sustained community collaboration. Drawing on the community-engaged work of CAASI and G2A, this project aims to build a novel infrastructure at the University of Pittsburgh to institutionalize cross-disciplinary collaboration, engaged learning, and a community-centered research and educational approach. 
Congratulations to Dr. Linardi! She will receive the Chancellor's Award at the Faculty Honors Convocation on March 16.